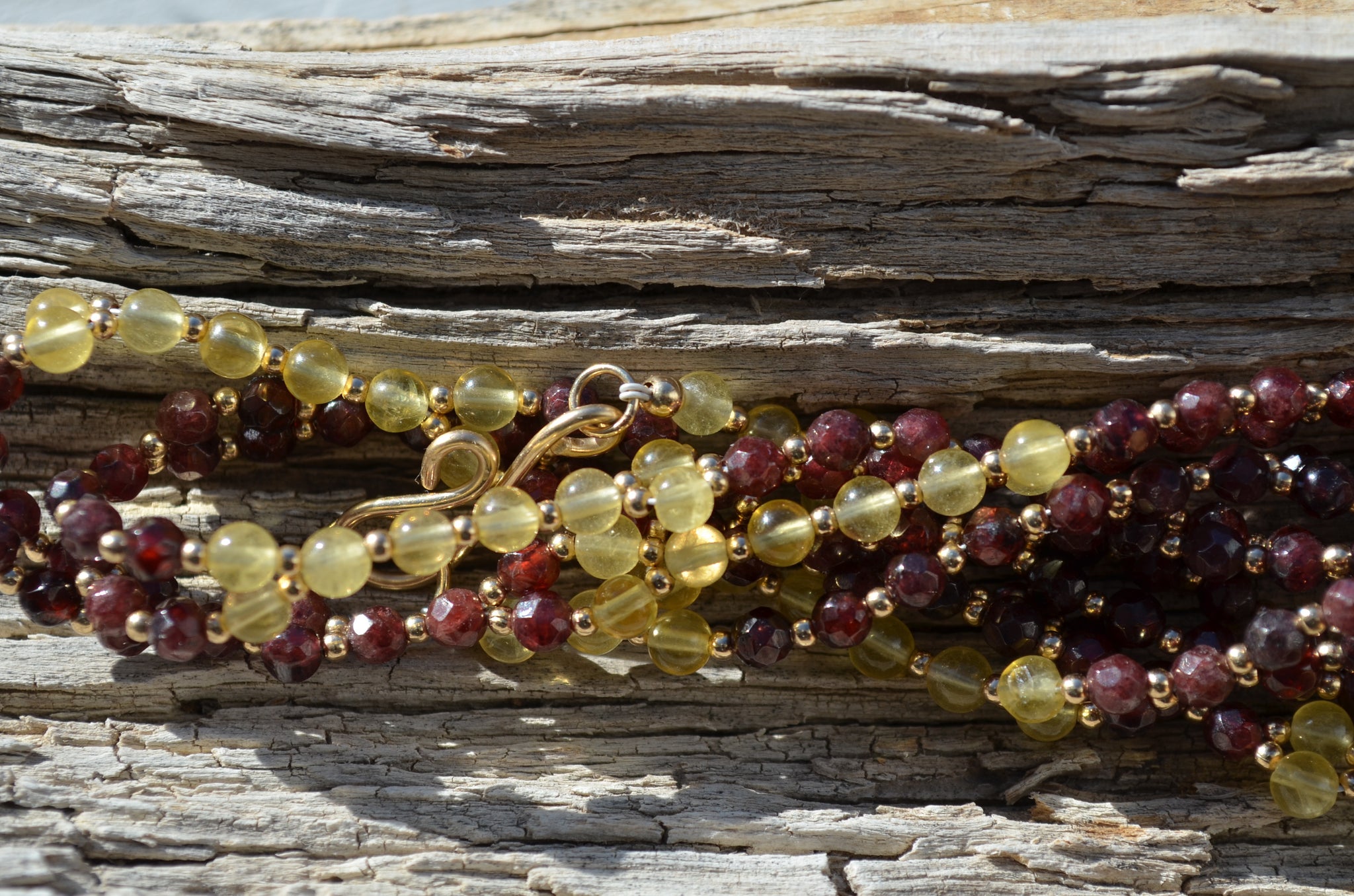 4mm Faceted Garnet & Yellow Fluorite with Gold-Fill
A very powerful yogic tool, more than just a necklace this intricate and elegant design is actually a geometric pathway that leads the wearer to intuition, clarity and power. It is a gemstone necklace that enhances prayer and bestows protection and blessings.
Click here to learn more about the Tantric Necklace. 
This Tantric Necklace in Garnet and Yellow Fluorite promotes vitality, intuition, creativity and prosperity .
Garnet is number 1 and Yellow Fluorite is number 3.
4mm Necklaces are between 29" and 32" long depending on the actual size of the stones used. Gemstone sizes vary slightly. 
Actual color of stones may vary slightly from pictures. This unique piece of jewelry should be worn with care. Please read our care tips page for more information. 
Free Domestic Shipping
If you are not seeing exactly what you want, don't fret.  Contact us and we'll design exactly what you are looking for!
The three Tantric Necklace Mala sizes (4mm, 6mm and 8mm) are pictured together below: